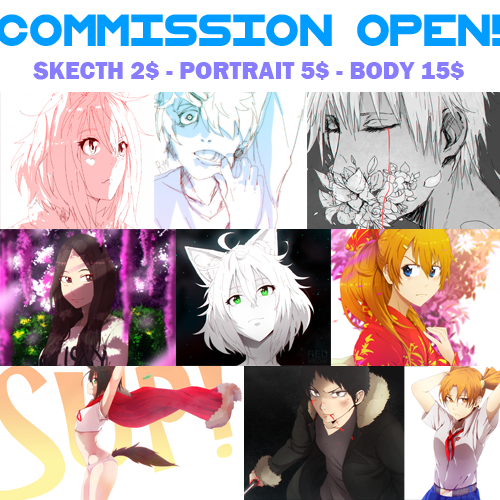 Draw your character in different styles and poses
-Rules
Pay First
Accept only PayPal
Please make sure that your payment includes the paypal fees

-Publishing
Yes (i will publish your commission in my DA and Tumblr)
No  (+10 USD, i will not publish your commission anywhere, its just for u)
-Commercial usage?
Yes (+30 USD)
No
-Commission process
When you want to notice me, title message as "Commission"
Include important information about your character (Reference, Story etc.)
I will add you to commission list after checking your note
I can send you sketch before finishing art
Notice me if you have questions!
See ya! (ノ◕ヮ◕)ノ*:・゚✧